Title says it all.
3" PSI SpeedFactory Catback Exhaust w/ Quad Tips
Suit: MY11,MY12,MY13,MY14 WRX + WRX STi - SEDAN.
Age: 3yrs
Condition: As good as you will find for the price, no dents, no damage, no holes, no rust? The car was never lowered on this exhaust so it had plenty of clearance.
It was a mystery to me who "PSI SpeedFactory" are as well, but it's got small tags all over the catback with their brand.. I traced it back to a company called Pulse Racing in NSW who charged the previous owner almost $3000 for the whole turboback + tune. I contacted them and they confirmed it is a 3" S/S System designed to be quieter than other name brands.
I would say the sound was great for those who want the boxer rumble but do not want to wake the neighbours every night. Perfect rumble, no drone, no cabin shaking, sounds throaty under WOT. I changed exhaust purely because I wanted veryyy loooud.. And part of me still wants to keep it because I'm sure I'll grow up one day.
I know what it's like buying a second hand exhaust with no idea whether you're going to like it.. So I've done my best to give any potential buyers as much pictures/HD video as possible.
Pictures: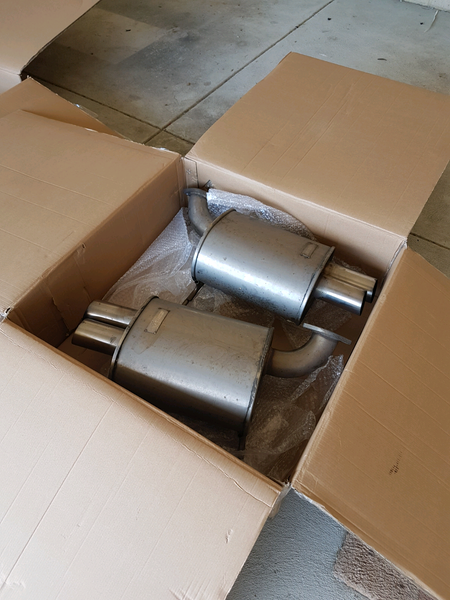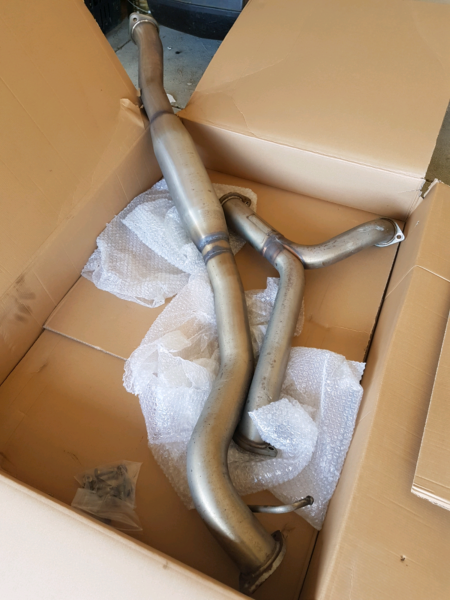 YOUTUBE:
https://youtu.be/fBMyVIDzBUg

$350 firm
Pickup in Wellard (SOR)
PM for mobile number.