19-03-2009, 10:05 PM
Vendor

Join Date: Sep 2005

Location: SOR

Posts: 972

Thanks: 0

Thanked 0 Times in 0 Posts
WRX MY08 -09 Short Quick Shifter
---
Hey Guys - stock has just arrived of our all new short shifter for the MY08-09 WRX.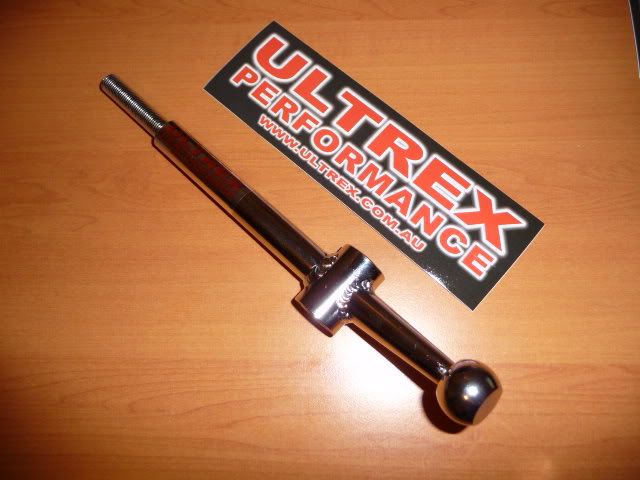 Developed here with the help of my local test pilot (Mick the legend! AKA WhiteMy08)This shifter transforms the long throws of the factory shifter to a far more shorter and slicker shift. No modding required just bolt it in - fits beautifully and works a treat! You still keep the slick shifter feel of the MY08-09 but its just a lot shorter in the throw. The shifter knob sits in the factory position but about 2.5 cm lower giving it all a much more sporty feel.(beware - some other aftermarket shifters for the my08-09 will move your shift knob forward of stock and it feels all wrong!)
Plus the shifter is weighted above the pivot point to make shifts easier!
If you are driving a MY08 or 09 WRX, then this will be money well spent and you WILL love it!
http://www.ultrex.com.au/subaru-wrx-...ter-p-283.html
$125 plus delivery
__________________
ULTREX PERFORMANCE
best bang for your buck in performance parts
www.ultrex.com.au