20-03-2015, 08:45 AM
Subaru Tech Division

Member

Join Date: Aug 2012

Location: Stoneville

Posts: 1,299

Thanks: 38

Thanked 67 Times in 65 Posts
baffled oil catch cans
---
Hey guys/girls. For anyone chasing baffled oil catch cans that are actually decent quality and dont cost an arm and a leg, read on. I have been in talks with ADD about a group buy for a bunch of their baffled catch cans and so far its turning out the be a great deal. below are the product details. I have high lighted the important bits.
ADD W1 Ver.1 BILLET ALUMINUM- Black ( Sandblast Black )
Universal oil catch tank Made out of T6061 Aircraft Lightweight
Ver.1 Closed loop system
Dipstick level indicator
Internal baffle DUAL chamber filter Catch
9mm & 15mm Fitting / size 4.25" high x 2.25" diameter*
Limited Lifetime Warranty

PACKAGE INCLUDE:
1x Oil Catch Tank*
2x* 9mm fitting
2x 15mm fitting
1x 15mm hose
Necessary Bracket & Screws
Limited Lifetime Warranty
Price: $118.00 postage included.
You wont find it cheaper anywhere else. Ebay is the next cheapest option and they will cost you $140.00aus to your door.
To get this price i need to sell at minimum 10 units.
Bad point: the hose that comes with the unit is that crap clear garden hose shit so you will have too source something more appropriate if it doesn't suit your needs.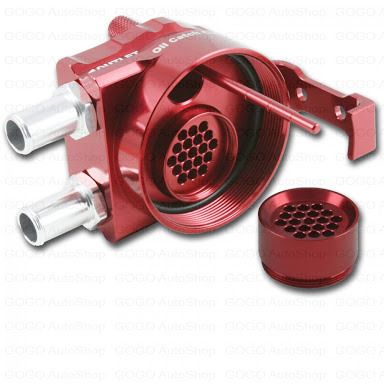 List:
Tony x2 black, paid
__________________
The one perkent...