10-09-2008, 12:22 AM
Flat Four Father

Member

Join Date: Nov 2006

Location: Slums of Warnbro.

Posts: 2,130

Thanks: 4

Thanked 32 Times in 31 Posts
---
Try to find a low milage 62 (60) series Landcruiser Safari, these things are indestructible & have everything you could ever want in an off roader, I had a 60 series for 8 years & had it off the ground almost as much as on the ground & nothing ever failed.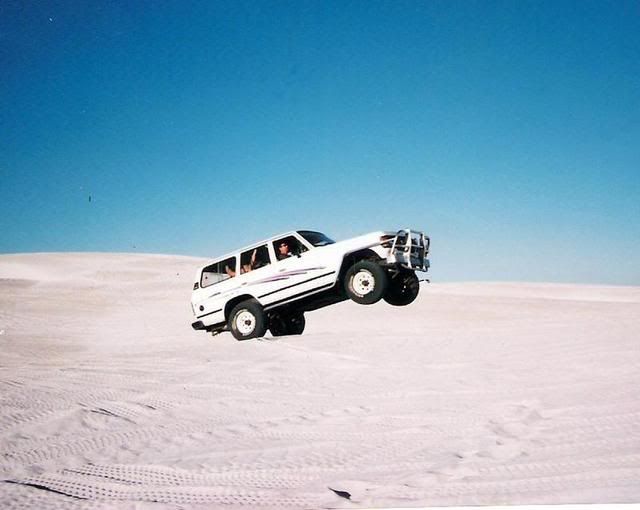 __________________
Beaten up old 98 Gen 2 Liberty, 13.0, stock V3 STI running gear.
07 Transit motor home
69 VF & 70 VG Valiants needing full restoration
Yamaha Zooma 50cc rocket hopefully going with the Transit.